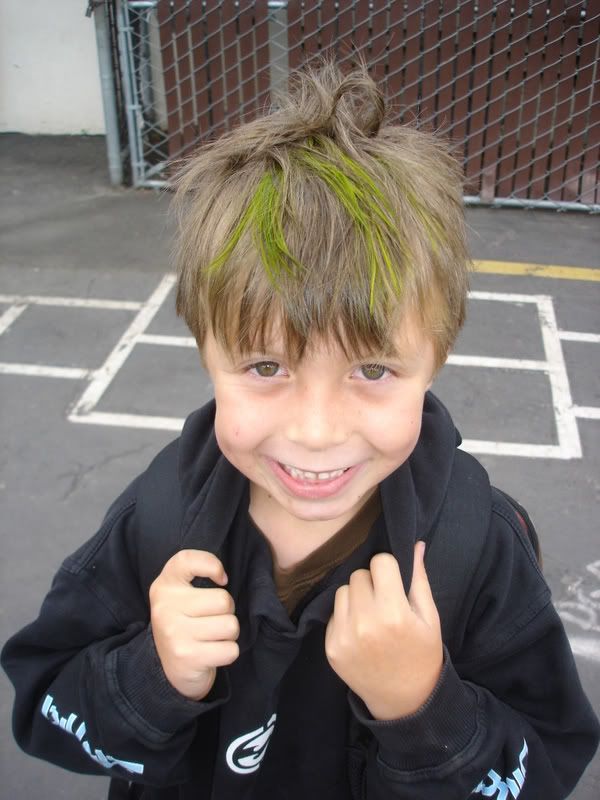 Hey guys. It's me, Obadiah! This is me on the last day of school! I graduated to 2nd grade! To celebrate mommy dyed me and Malachi's hair green. You wanna know what's funny? She forgot to tell my Dad that it was permanent dye. Isn't that funny? Dad? You're not laughing Dad.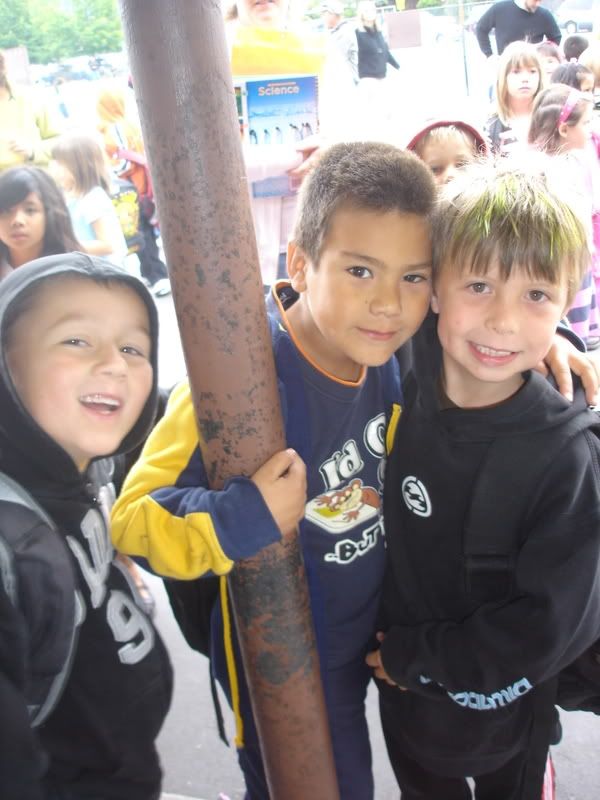 This is me with my best buddies Steven and Austin. They graduated to 2nd grade too!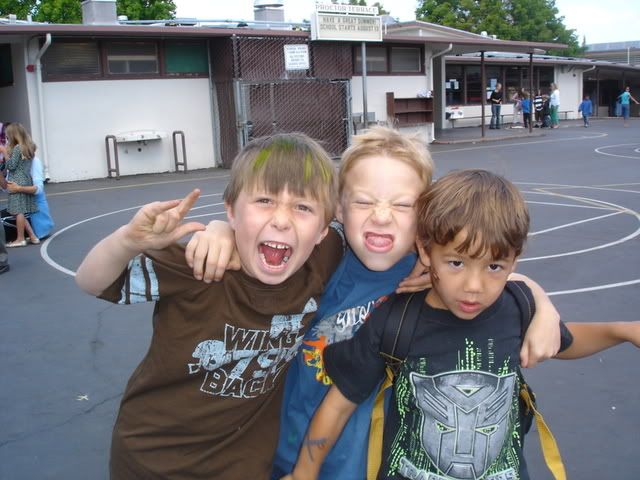 These are my other best buddies and my neighbors, Coleman and Mason. Coleman graduated to 3rd grade and Mason graduated to 1st grade. We were so excited about our last day of school that we did a "LAST DAY OF SCHOOL DANCE"!!! Check it out!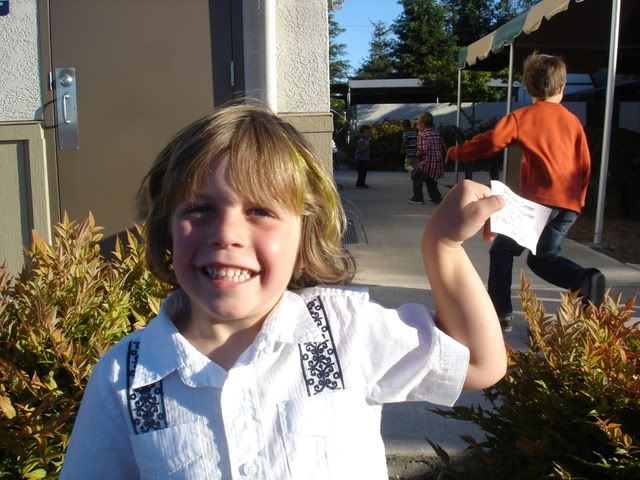 This is my little brother Malachi. He graduated a few days later. He's going from pre-school into kindergarten! Way to go little brother! We're so proud of you!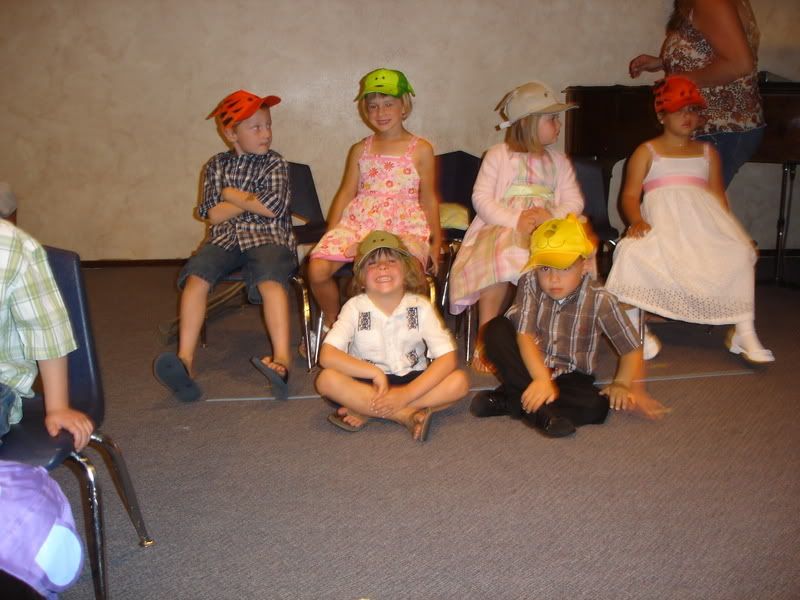 This is from Malachi's graduation ceremony. He put on this crazy hat and him and his buddies were singing the craziest songs! It was way cool. After the graduation ceremony we went out onto the playground. It was so crowded that no one noticed that we went to the cookie table like 18 times! It was awesome!