Hi everyone! OK, since we moved into our new house we've been super busy, but the real reason we haven't been posting our nifty little stories is that we aren't allowed to use the computer without Daddy helping us. And he is lazy. You've met him. You know. Anyway, here are some pictures to get you up to date!
My big brother Obadiah had his first day of school at the new school! When we moved into our new house we changed districts but he really likes his new school. He's made lots of new friends. He likes them all, but he REALLY likes Anika. Don't tell him I said anything.
We went on lots of bike rides! Ever since I learned how to ride without my training wheels I've been riding my bike whenever I get the chance. Obadiah is still a little faster than me but that's OK. Don't we look rugged in our helmets? Daddy got a vintage camera, and he's really geeking out about it. That's why this picture looks goofy.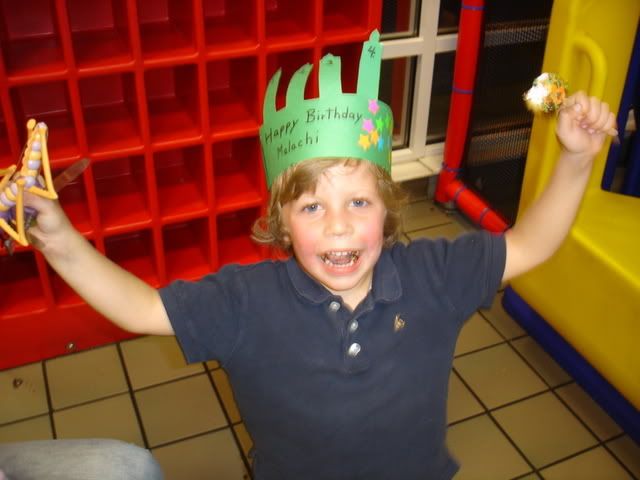 MY BIRTHDAY!!!! YES! I turned 4! I'm getting so big so fast, I'm gonna catch up to Obadiah in no time!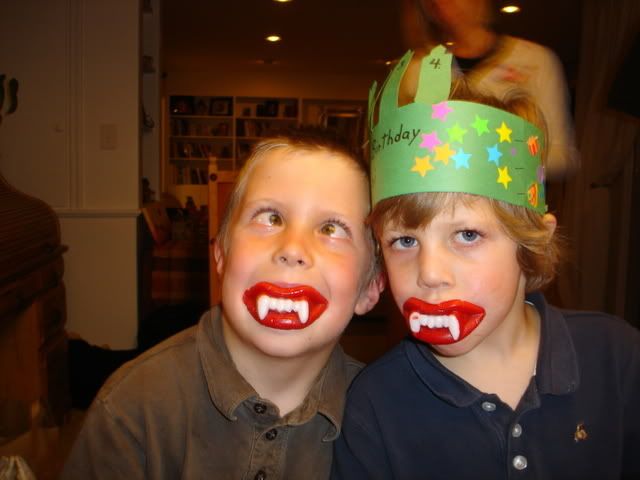 My birthday is right before Halloween so we got vampire teeth for my birthday! Obadiah was so happy for me that his eyes went crazy!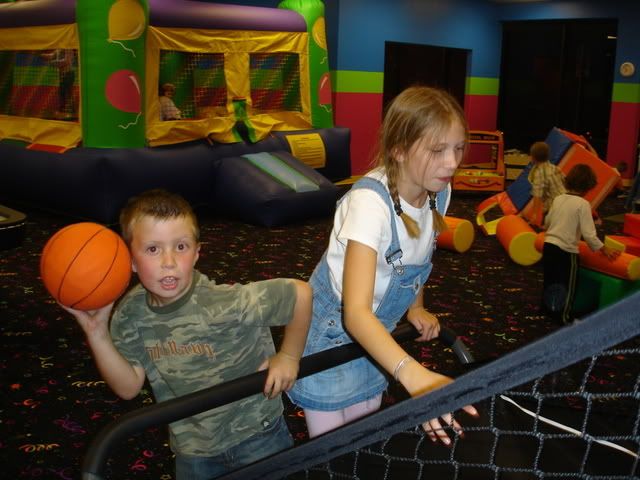 I had my birthday party at the play place. They have a climbing wall and big foam cushions and a dress up room and tons of toys!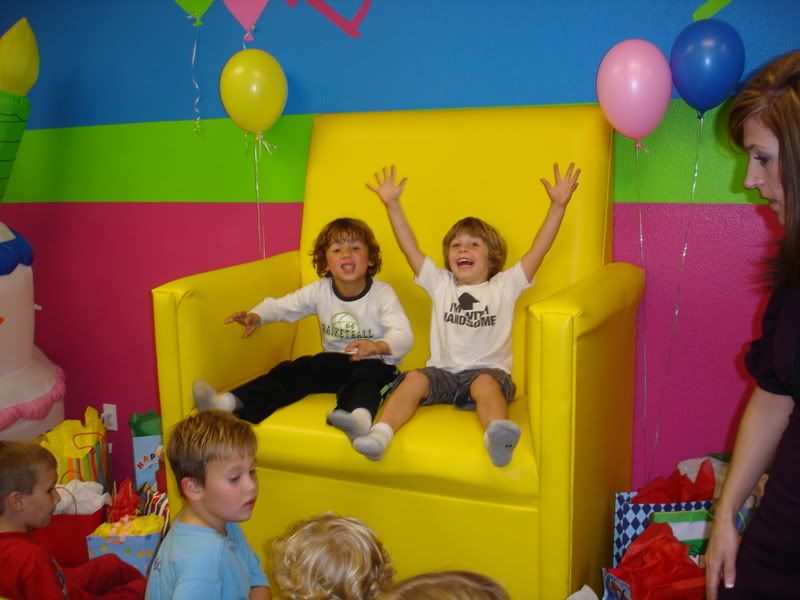 Guess what? It was my buddy, Mason's birthday too! We were so happy that we had our birthday party together. Our parents seemed really happy about it too. I think maybe because they are so cheap and this way they only had to pay for half a party.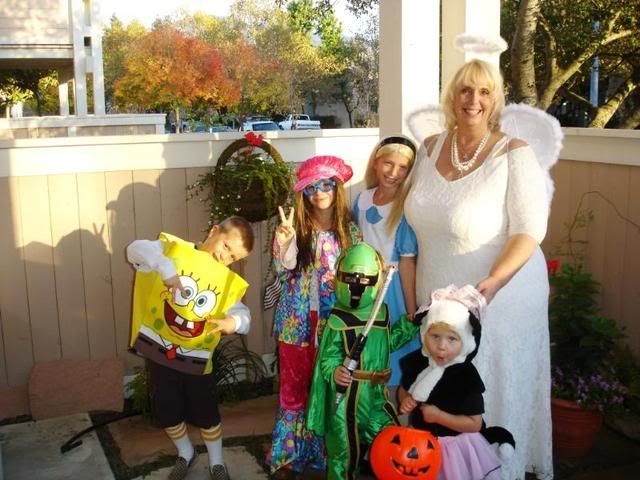 Sweet! We all got dressed up for Halloween! We had such a blast! We went trick or treating and we went to church! Check out our costumes! What's that? Is Spongebob Squarepants throwing gang signs?!?!?! Don't do that Spongebob! We live in Rosetown fool!
Whoa, wait a minute! Who is that masked mystery man in green?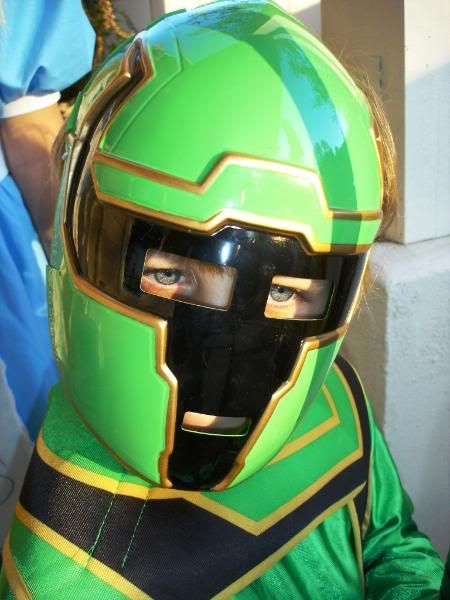 WARNING-Do not look directly into my eyes. My lasers may melt your face off!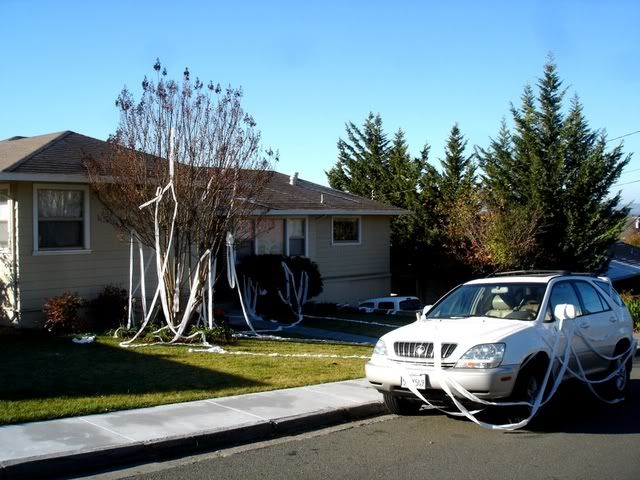 We got Tee-Peed!!!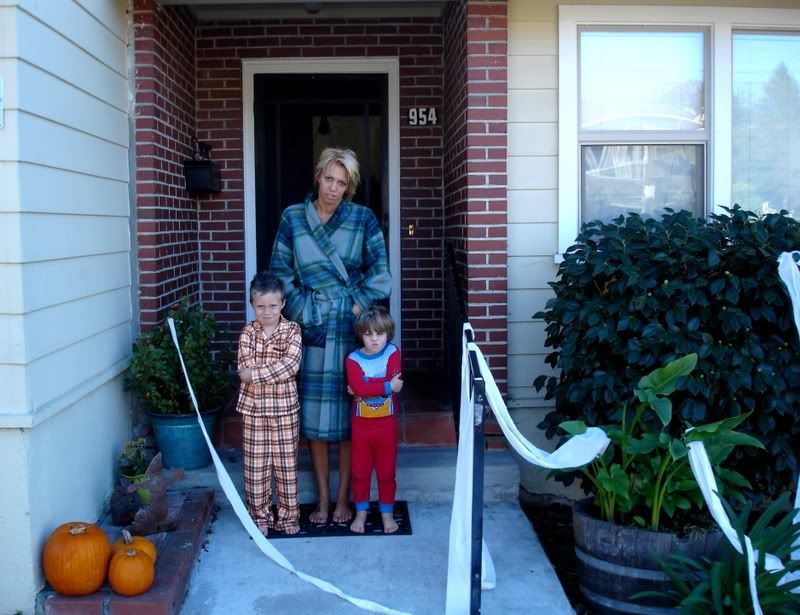 Mom and Dad told us to look angry for this picture so that they could make their friends feel bad but we were so happy! It was super cool. You know why? 'Cause we didn't have to clean it up!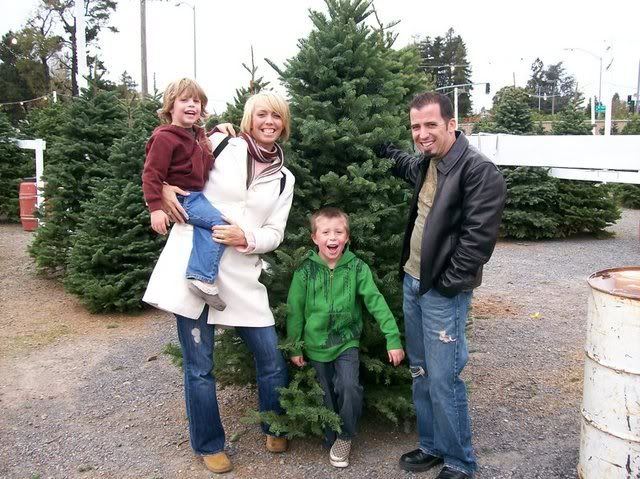 Isn't it the perfect tree? It was freezing out there, and our noses were all running like crazy. Daddy said he was gonna go look at the other trees but I caught him sneaking back to the pickup and turning the heater on!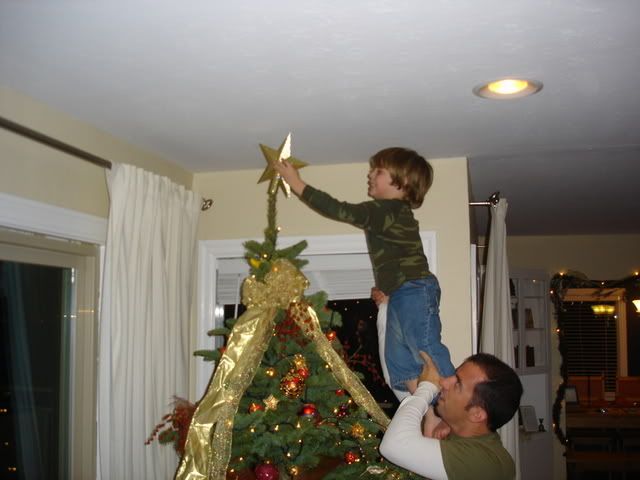 It was my turn to put the star on top this year! YES!!! I've waited all year for this!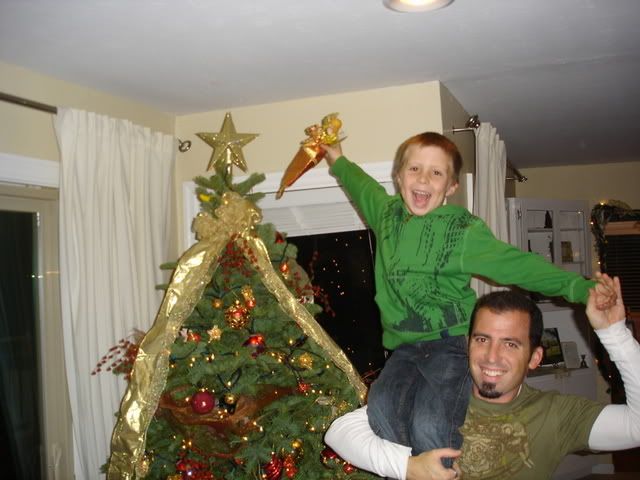 I got to put up the star which means that Obadiah got to put up the angel! This is gonna look so good!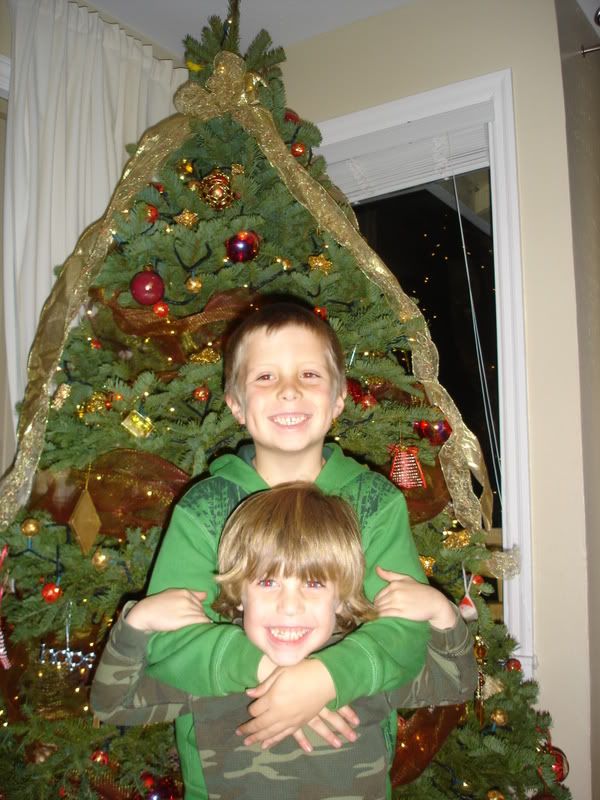 All done! We can't wait for Christmas! We keep telling our mom and dad whenever we see something we want. We yell out, "MOM, DAD, I want one of those!" about every fifteen seconds. We're planning on wearing down their defenses so that they'll buy whatever we want. We'll keep you posted on the results of our experiment.