Mom and Dad told us to pack our bags 'cause we were going on a road trip. They wouldn't tell us where we were going because it was supposed to be a surprise!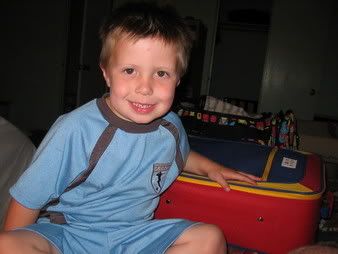 We drove for a LONG LONG time and stayed at a hotel! The hotel was lot's of fun, because Mommy and Daddy let us jump on the beds!!! They never let us do that at home. When we woke up the next day they told us that we were going to go to the Monterey Bay Aquarium!!!
Doesn't Malachi look THRILLED !?!?!?!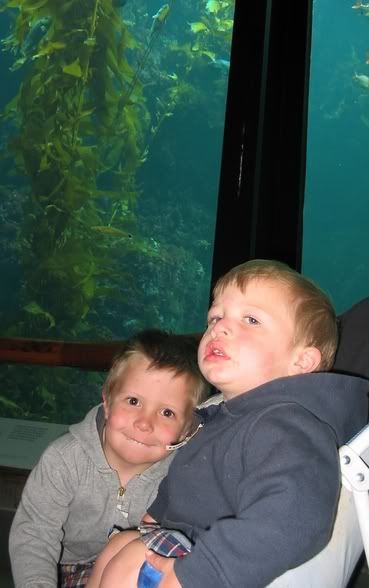 It was so cool!!! Here are some of our favorite parts. We really liked the Sharks!!! You can't see it real good, but that's a shark swimming by my head!!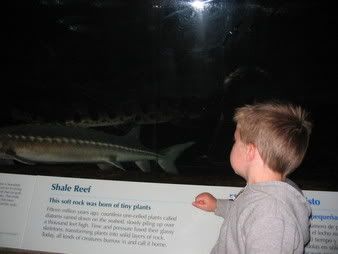 Another thing that we really liked was the Jellyfish!!! They were so pretty, and they were all kinds of colors. These ones were the prettiest!!! They were pretty big. The main body part of these orange ones is about the size of one of my soccer balls!!!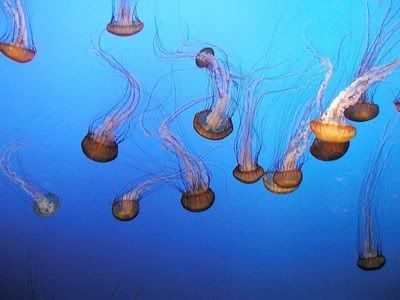 There was a "splash zone" where we could touch the starfish, and sea cucumbers, and manta rays! Daddy laid me on my tummy on the railing so I could reach down far enough to touch one of them. When it got close, I changed my mind and decided I didn't really need to touch a manta ray after all. So I was trying to get as far away from it as I could when it popped right up out of the water and that manta ray was looking right at me!!! That scared me SO BAD!!!
After we changed my shorts we went to a play area where we could pretend that we were fish. We both climbed into a huge clam to pretend that we were pearls!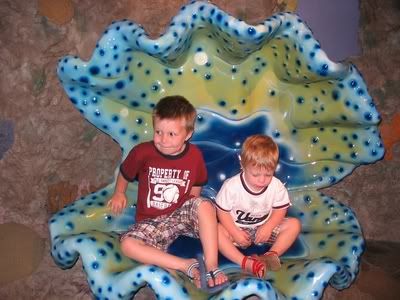 Then I put on this costume to pretend that I was a turtle. I'm just like the turtle on Finding Nemo, "Hang ten, DUDE!!!!"
Then we went out on a deck where you could see right into the water! We could even see a few starfish!!! It was pretty cold though!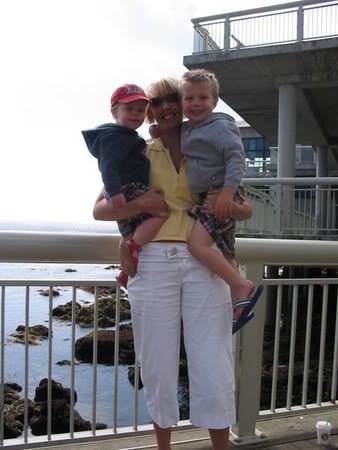 We were done with the whole COLD thing, so we headed back to the heated pool at the hotel. We spent most of our vacation at that pool!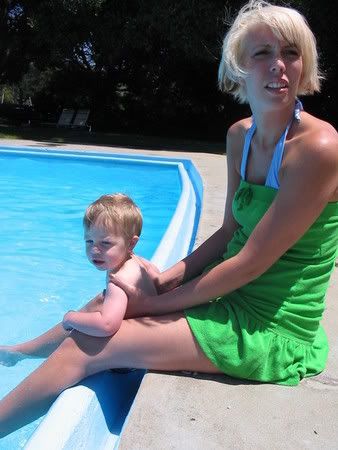 Daddy made Mommy wait to take the picture until he sucked in his gut and puffed up his chest!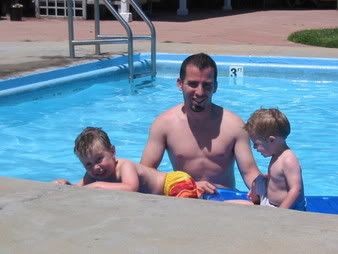 On our last day at the hotel we found a moth that was HUGE!!! This sucker was bigger than my hand. In fact it almost ATE my hand!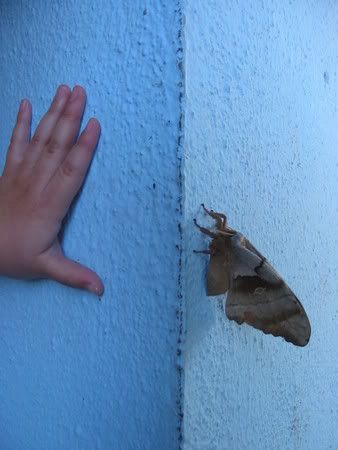 On our way back home we stopped by Auntie Rachel's house to say hi and grab lunch. After lunch Malachi got his bottle, and I got a frozen yogurt with sprinkles! By the way, check out Malachi's new haircut. It's about time! Daddy was saying that Malachi was starting to look like Ted Koppel, whoever that is!!! All I know is that his hair looked like a full on helmet.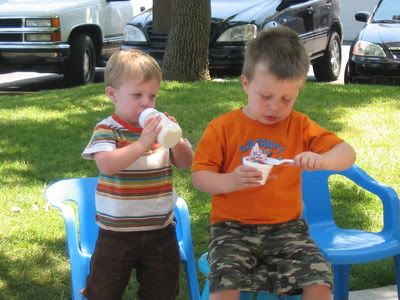 Daddy says that after a road trip you've got to wash the truck!! I'm pretty sure there are child labor laws about just such a situation, but I'm not one to complain so we helped out a little bit.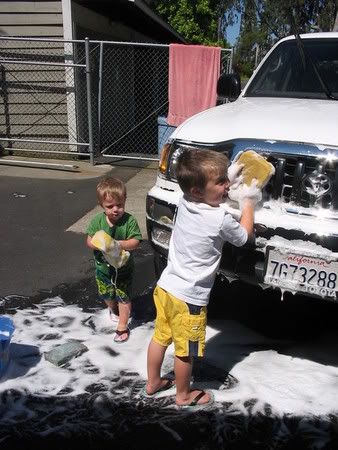 Unfortunately my little brother Malachi is unclear on the concept of car soap. Apparently no one told him that it was inedible!!!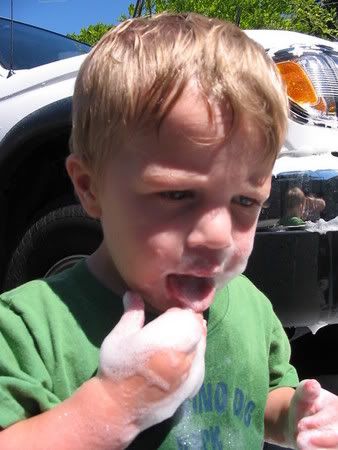 He learned pretty quick that this stuff is good for cars, not so good for lunch!!!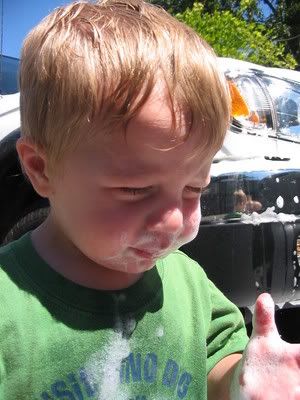 p.s. Malachi wants you to know that he's that much closer to making Dad go crazy by learning to say "Obadiah", "hungry", "please", "water", and "twinkle, twinkle, little star" without saying "Daddy" yet.