Happy Easter everyone!!! Easter is almost as good as Christmas! We get up early and get to open presents!!!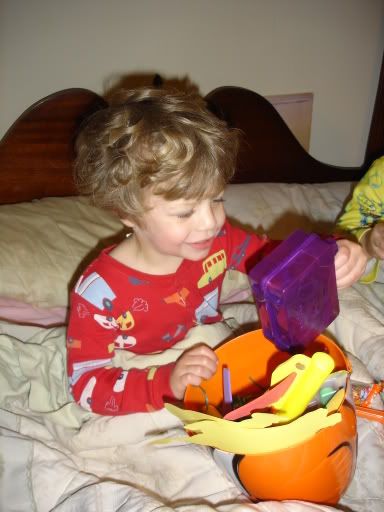 I love opening presents! I'm pretty sure I've already destroyed everything that came in this bucket. These plastic toys they're making these days sure are chinsy!
My big brother Obadiah got some foam missiles in his basket. I'm not sure what the significance of foam missiles is in relation to the resurrection of our Savior? Other than maybe that Obadiah was trying to crucify me with them. Those things hurt!